Are you a photographer and have a website in WordPress CMS?
And you are looking for the best WordPress plugins for photographers?
If yes.
Then, this article is completely for you. Here you are going to find some of the best WordPress plugins for photographers among which you can select the one you like. Every photographer would like to create something more evening and then publish it online on various social media platforms as this will help them to become popular.
Even though social media play a very important role in promoting your work the WordPress plugins will be a helping hand for you. Therefore, it is essential to create a strong bonding by having awareness regarding the best WordPress plugins for photographers. This will, however, enhance your entire website which makes it stronger in terms of its performance.
The first and the foremost thing you need to do is to create a website and then purchase a domain along with the hosting. You need to be particularly while selecting the web hosting for a photography website. Once you are done with the hosting plan the next thing you need to do is to know about the best WordPress plugins. To make you clearly understand we have put together all the best WordPress plugins for photographers that are completely dedicated to photographers like you.
So let\'s get started by knowing about the best WordPress plugin for photographers.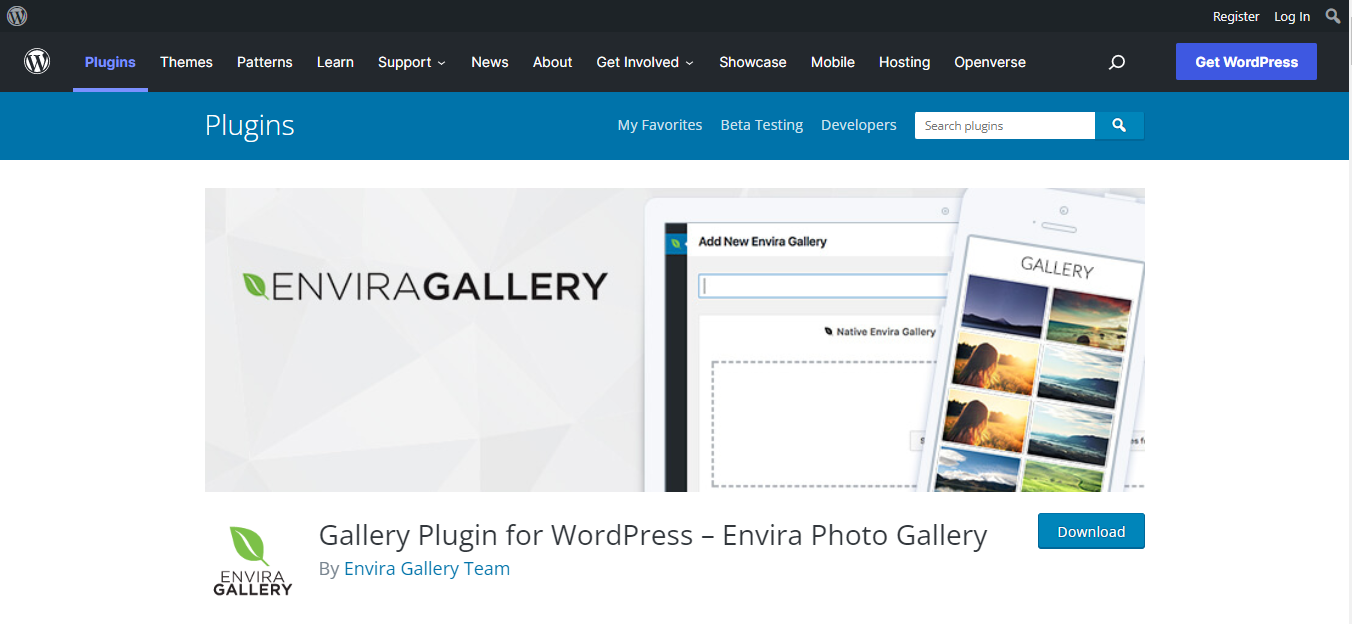 Here comes another interesting WordPress plugin that is very easily available in the market. By using this plugin you can very easily create a responsive image gallery that includes photo albums as well as video galleries for your site. When you are more intended to create a professional look to your website then you have to definitely consider Envira Gallery. In addition to that, it also provides pre-built gallery templates that can be used by you in order to set your website more attractive. There is even an option to import your pictures from various sources. Envira Gallery is truly an SEO friendly plugin which enables your site to load instantaneously. An extraordinary feature associated with Envira Gallery is that it provides deep linking as well as pagination which makes it easy for you to create your website.
Modula is another great WordPress gallery plugin that is also very user-friendly. One feature which is quite unique to Modula is their custom grid functionality. This feature allows you to fully modify the sizes of images within your gallery's container freely. The best part about this is that it is really easy to do – all you need to do is switch a gallery from 'creative gallery' to 'custom grid' to start resizing/changing dimensions of images in your gallery by clicking and dragging to resize! In my opinion, it's quite easy to see that Modula was designed to cater to all WordPress users – even beginners. It's actually so easy to upload images to a gallery created with Modula because all you need to do is drag and drop them right into your edit window. Despite being very easy to work with, Modula still provides its users with a range of flexible customization options to it's really easy to get your gallery looking the way you want it to.But, if you'd like to and are a more experienced developer, Modula still gives you the ability to add custom CSS to galleries separately.We believe that the plugin itself together with the fact that it is also well documented just goes to show that they've dedicated a lot of effort to ensure that even WordPress newbies can get started right away. Modula Lite is freely available on the official WordPress plugin repository which only has a few limitations and even allows you to use their custom grid feature. However, if you're looking to take your WordPress gallery creation skills to the next level, and get access to additional functionality such as image sorting with filters, 12 hover effects and additional lightbox styles – Modula's plans start at $29. Modula includes on-the-fly image optimization and access to a blazing fast content delivery network to all users on one of their paid plans. Basic, Business or Duo license holders actually get access to on-the-fly image optimization powered by ShortPixel and a blazing fast content delivery network powered by StackPath. Incredible, isn't it?Modula's most notable features include: AllModula Pro users get access to StackPath's blazing fast content delivery network and unlimited ShortPixel image optimizations at no extra cost! Easily create a lightbox gallery with 6 different lightbox styles included Image-entry animations (such as sliding and rotation)12 built-in hover effects.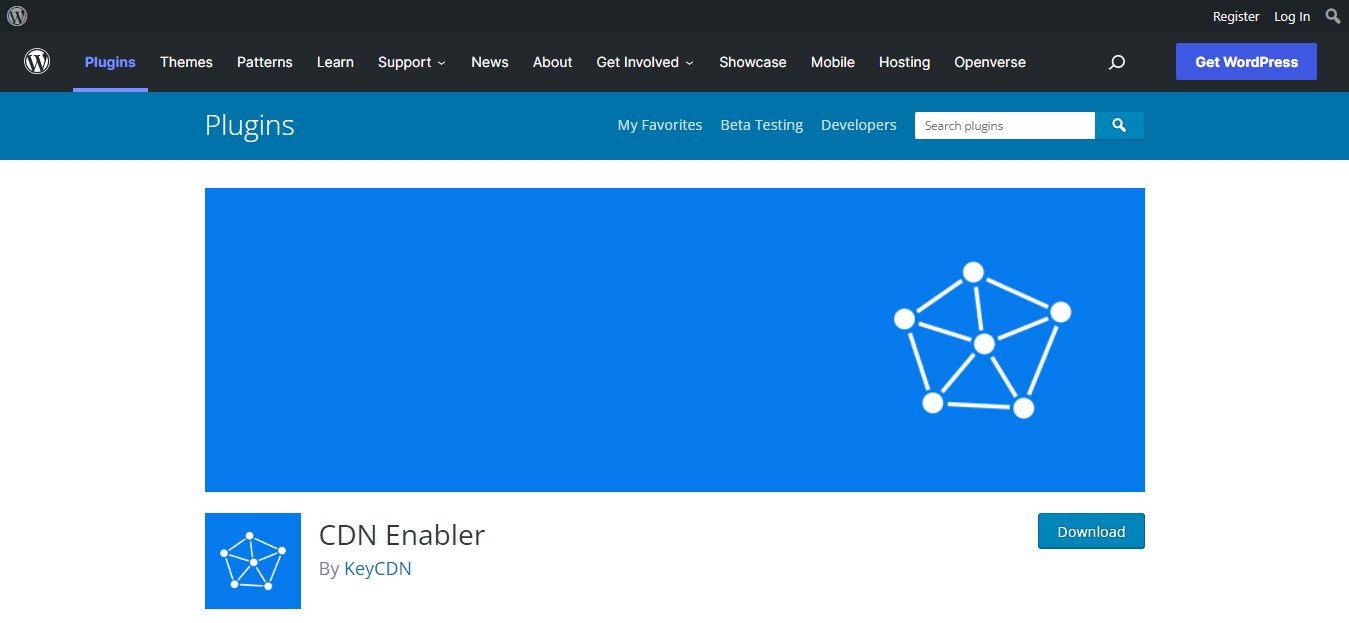 CDN Enabler which means Content Delivery Network is a network of the server that has been spread throughout the world which also delivers cached static content to the website from the nearest CDN server location. It even enables you to integrate a CDN making use of the WordPress site. CDN Enabler can be used in order to link your website content with the CDN provider. It is even integrated with many other aspects such as KeyCDN and is also available on various platforms such as Rackspace, Amazon and so on. This can even rank higher in terms of search engine where you have the maximum chance to get a wide range of visitors. It can be considered one of the important WordPress plugin for photographers as it can help to lower down the speed of the website.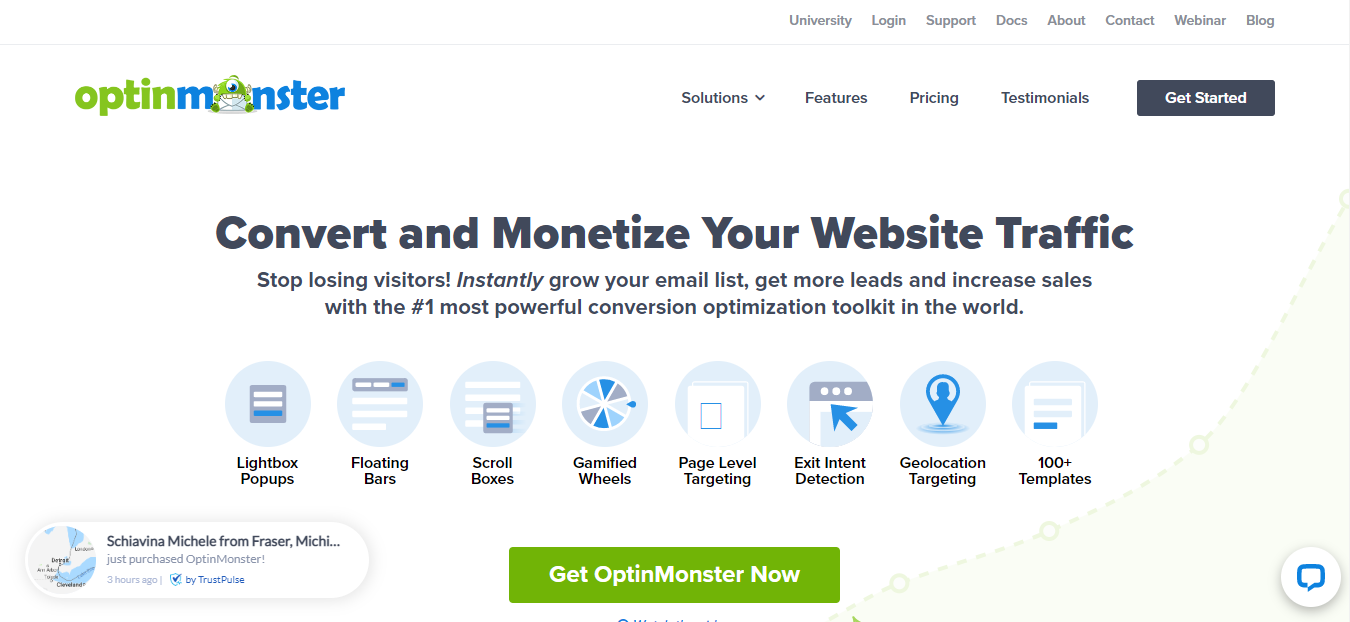 No doubt OptinMonster is one of the great marketing tools for business websites, especially for photographers. You can even grow your subscribers making use of OptinMonster where you can create multiple options forms that include scroll triggering, after post forms, floating bar, sidebar option forms and many more. It is even very easy to create high conversion option forms and then displays them on your website. This plugin is also available with lots of inbuilt design options and templates that can be very quickly used by you. Creating an extension email list is very easy where you can send all the attractive emails to your email list members and then this will intern boost up your photos sales.
This is nothing but a freemium and a very easy to use as well as a comprehensive in ranking. In addition to that, it also provides stability and frequency that will constantly keep on updating the images and also compress the plugins thereby providing external support. Therefore making use of this Optimizer you can very easily increase your search engine ranking along with a number of visitors and then ultimately help in increasing the sales by optimizing image or even a PDF document in your website. This is, in fact, a very light version which is very easy to use that can be installed within no time.
In addition to that, the sugar also compresses all the previous images along with the PDF documents with it\'s just a single click. Furthermore, if you had any images that are even automatically resized or rescaled and optimized to suit your background. This will even use the minimum source in order to generate the functionality of the plugin. Making use of this looking very easily optimize any image on your website and make an excellent gallery that could be either modular or even NextGen. Both lossy and lossless image compression is available for the most common image types (JPG, PNG, GIF, and WebP) plus PDF files. This is how we were considered as one of the best WordPress plugins for photographers that you should get used with.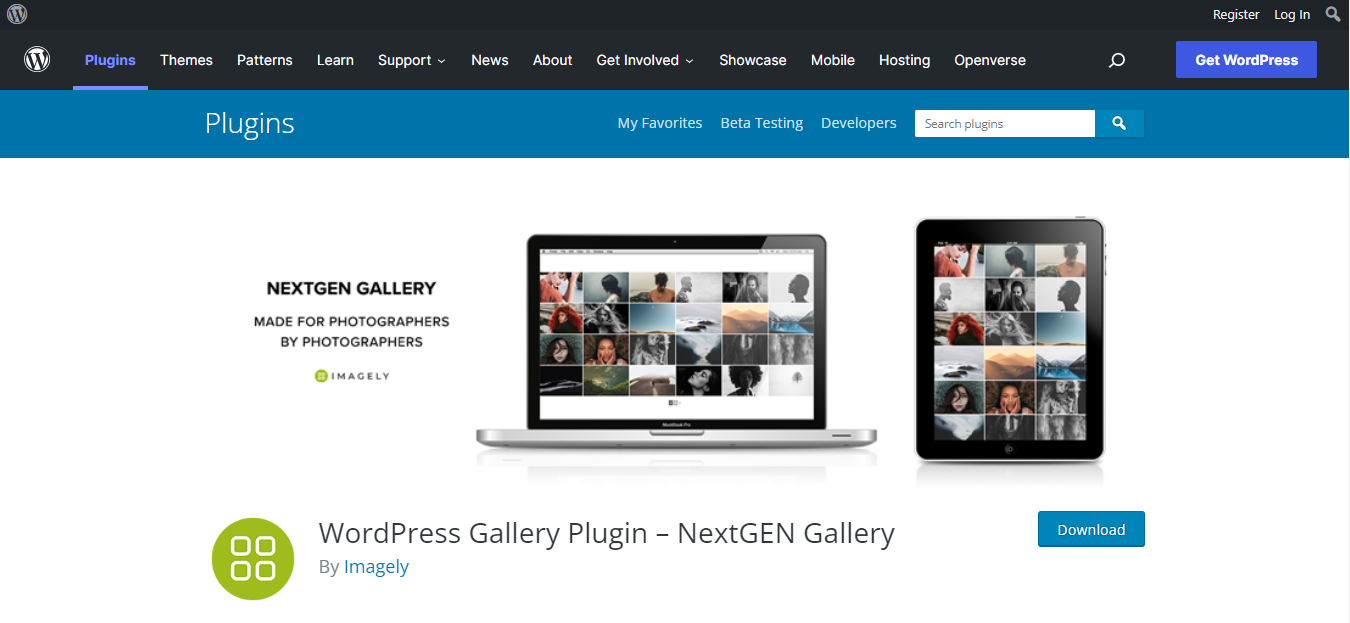 This is another excellent plugin which has been one of the best WordPress gallery plugins right from 2007 and has been continuing to be the most preferred one. You will be surprised to know that more than 1.5 million people have downloaded this plugin every year. This is a perfect choice especially when you are considering a simple photo gallery and could be a powerful tool when you would like to increase the visual effects and make your website look more professional.
Considering NextGEN will also provide you with the essential features that includes gallery management system that will help you to upload as well as import the images upon which you can make use of options such as import metadata, add/delete/rearrange/sort photos, edit thumbnails, group galleries into albums, and so on. This is perhaps a free version that will enable you to use to main gallery styles along with various album styles. All of them are available with an array of options so that you can opt using any one of them. It is included with many essential features that will enable you to control the size, style, timing, transitions, controls, lightbox effects, and many other options as well. Therefore you can consider this to be an excellent plugin for you for WordPress website.
EWWW Image Optimizer could be one of the best options among the plugins available for WordPress. This will have ever increase the overall page speed making use of image Optimization technique. As you increase the speed of your page this will in turn help in resulting high search engine ranking. Perhaps this will help in increasing the overall conversion rate. In addition to that this will also provide additional storage space as well as bandwidth.
This will, however, enable you to optimize the images automatically as soon as you upload them. This will even upload the already existing images which also converts them into the best file format. There is even an option to select the pixel perfect compression or high compression options which are visually lossless. Making use of the EWWW I.O. Optimize the images that are uploaded which also creates ultimate features and is said to be a perfect plugin for any WordPress website user.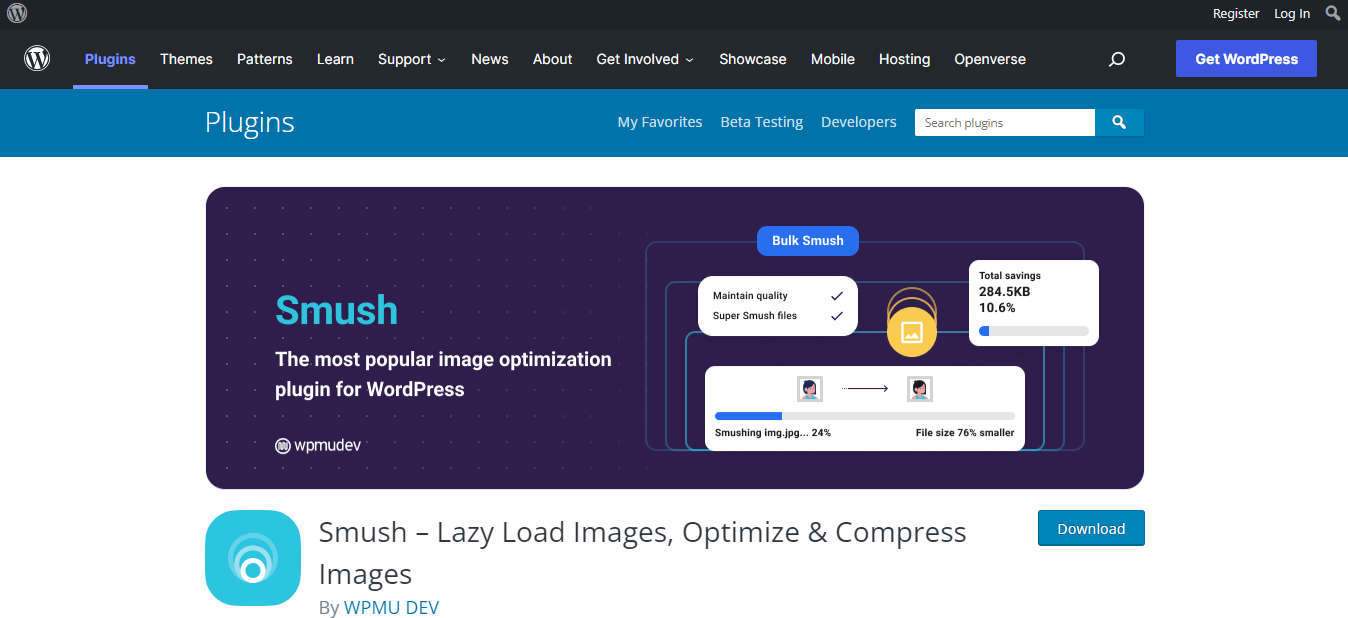 With the help of this WordPress plugin, you can very easily resize, compress, optimize various images. It is included with an extraordinary feature which enables you to make use of a hundred percent free workers images smasher that is powered by the super team at WPMU DEV. Well, this is one of the perfect WordPress plugins and has been tested to be the number one in terms of speed and quality. In fact, this is also an award-winning back-to-back proven crowd favorite image optimization plugin designed especially for WordPress. There are many interesting features associated with it that makes it one of the most preferred plugins.
It will easily strip out the unused data which will never affect the image quality and has the facility to optimize 50 images at a time. One of the best feature associated with it is that it will automatically correct the image defects moreover the larger images will scale down as soon as they are compressed. You can even set maximum width and height and large images will be scaled and compressed automatically. Even if the images are not located in the Media Library but still you can keep them optimized. Asynchronously auto-smush your attachments for super fast compression on upload that is even facilitated with many additional features.
This is also one among the most preferred WordPress plugin when any people. This is completely the best E-Commerce solution especially for selling digital products on your WordPress. If you belong to this category then you can ultimately consider this as a perfect one. No matter even if it is photos, documents, or any other type of media files this will provide you with a complete system that is effortless for selling any kind of product that you endorse. Being one of the most preferred choices can also translate into more than two dozen languages along with new translations that are added from time to time. Once you start using this then you will find yourself to be having native experience as you can use this plugin in your own language itself.
If in case your language is not available then you can also make use of a translation that will easily translate into your native language. There are many extraordinary features associated with this plugin that will enable you to make use of each of them. You can very easily start working with Easy Digital Downloads from any part of the world. The plugin developers will also provide you with integrations for the most common merchant processors and, through 3rd party extensions, support for many, many more as well. It also has some additional gateways that will enable you to make quick decisions that are even supported by third-party developers. The ad on plugins provides an extension for the category that will provide you with supercharging your Digital Stores.
It will enable you to portrait all your photography on your website so that it becomes easy for the viewers to look at each of them. Soliloquy is considered as a best WordPress plugin that will enable you to add any number of images to the slider on your side. It is embedded with lots of features that includes the dynamic sliding option, video sliding, various styles of animations and many others as well. This is considered to be the best responsive as well as a fast loading plugin. If you are a passionate photographer who is intended to protect your work, then you can definitely make use of the Soliloquy WordPress plugin.
Suggested:
Best DSLR cameras in the market.
Yoast SEO is not only the ultimate plugin for photographers but for all the webmaster and bloggers. This will perhaps take into consideration the SEO of others making this plugin to be the best in terms of Search Engine Optimization. This is perhaps considered to be the best solution that has often been used by most of the photographers. You can very easily optimize your pages thereby adding sitemaps, focus keywords, social metadata and many more.
It is really difficult to create a website without a contact form. WPForms is considered to be the best in order to create a friendly contact form that facility of drag and drop will enable you to access and create contact form very easily. You can even add additional features such as an email subscription form, payment form, order form and many more. If you are looking for simple solutions then you can even try WPForms light version as well. Even the pro version is also available with advanced features that will enable you to make use of each of them.
It is always essential to undergo website analysis especially for making informed business strategies as well as upscaling your business. MonsterInsights is a plugin that will help in monitoring the traffic of your entire site. This will even enable you to show how the visitors are interacting with your site, thereby providing essential information to boost up your business skills. The pro version of MonsterInsights is loaded with lots of features that will enable you to make use of each of them. If you can make use of MonsterInsights then there is no need to use complicated Google Analytics interface there for making everything very easy.
Imsanity is considered to be a free WordPress plugin that will enable you to reduce your image size automatically. Moreover, you can even configure plugins with a maximum height, with as well as quality so that it becomes easier to load the image. Therefore compressing a particular image becomes very easy that can be enhanced with Imsanity WordPress. It has easy to use interface where you need to just drag and drop a particular photo upon which it is resized. As you make use of Imsanity it converts every image to be light in weight so that the loading speed can be significantly reduced.
If you would like to craft your story in a way that is more enticing to your website visitors then you should try Storyform. You will find a variety of building layout as well as designs that will enable you to create productive stuff. Moreover, you can add this to your post which can very easily be enhanced and showcased. The embedded features in Storyform includes large photography, full-screen responsive image layout, animation and many more. Using Storyform will definitely enable you to attract a large number of visitors and is considered to be the best plugin for photographers.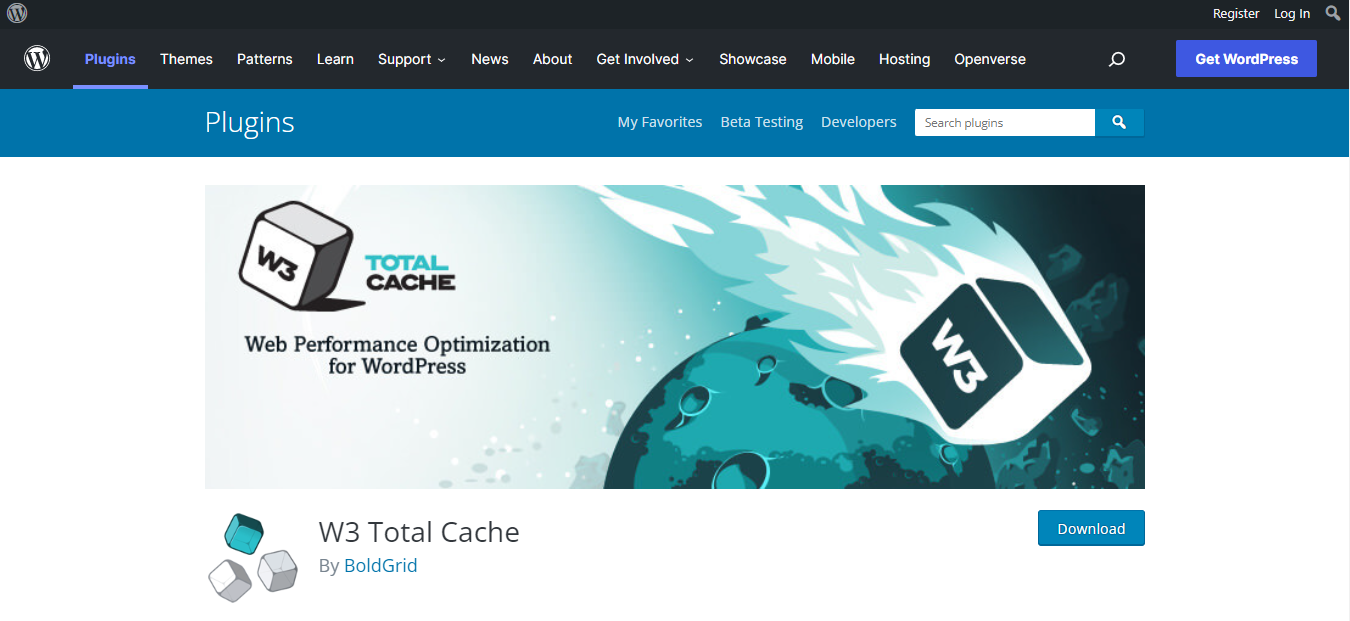 If you would like to speed up your website then you need to choose W3 Total Cache. Which also enables you to rank on top in terms of search engine. As speed is one of the essential factors for any website this will enable to load your site quickly. Therefore, people who visit your website can instantly find information without waiting for the page to load for a long time. Making use of this plugin you can really improve your page loading speed significantly. Moreover, it even provides transparent content delivery network management with media libraries and other theme files along with your WordPress files that will enhance in boasting of the server. Well, it is too good to be true that this is one of the excellent WordPress tools designed especially for photographers.
No matter what type of website you create security is one of the essential factors. Wordfence is truly considered as one of the best as well as a powerful tool that enables you to provide complete Firewall protection as well as malware scan. It will even analyze your website that will help in finding any spammed content and will also keep on scanning to identify any Malware. Once this is done, it will then keep an eye thereby providing security for your site and minimizes the risk of hacking. Moreover, it also has inbuilt features such as blocking attackers by IP address, a comment spam filter, hostname and many more.
Finally What I want To say:
Finally, we hope that this article will help you to find some of the best WordPress plugins for photographers. Perhaps you can very easily consider the best one depending upon your requirements and essentials. Therefore it becomes very easy for you to create an extraordinary WordPress website.