The Holy city Amritsar is the largest and the beautiful city which is located in the northern region of Punjab state in India. It is a cultural, commercial and transportation center.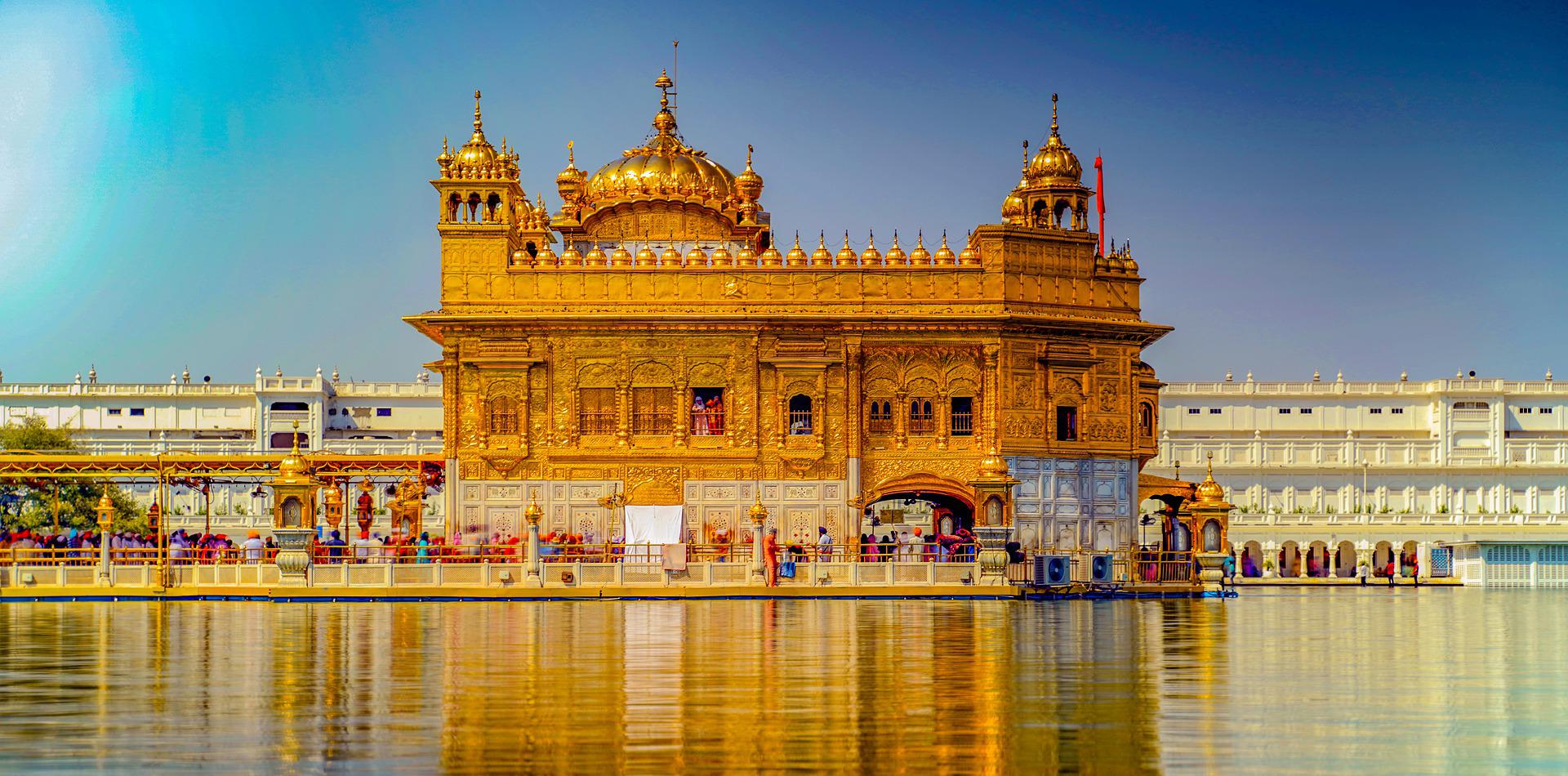 the holy place of not only Sikhs but a holy place for all the people, make this city as \'the center of Sikhism\' also.This holy city was founded by Shri Guru Ram Das (fourth Guru of the Sikhs) in 1577. The name of the city is derived from the sacred tank or pool \"Amrita Saras (which means Pool of Nectar). With the generous support and contribution of Maharaja Ranjit Singh, the plating of gold was completed in his reign. Since then, this temple is known as the Golden Temple.
See some of Pics of Golden Temple
The Holy city Amritsar lies on the main highway from Delhi to Lahore, Pakistan. As this city is a major rail hub, in addition, an airport is also nearby. It is home to one of the reputed university of India, Guru Nanak Dev University (founded in 1969).It is a great place to tour and travel. There are many historical places to visit that connect us to our history. Within a few years, many new places have been established, some of which connects us to our culture, our food, our costumes, our dance. Some of the places are described here Golden Temple: Golden Temple is the most famous place among Indians and foreign travelers. Harmandir Sahib is world famous for its architecture. The upper part is covered with gold plating and the lower part has elegant marble sculptors. Vaisakhi and Diwali are the main festivals that are celebrated here.Jallianwala Bagh: It is situated within a 2 kilometer from the Railway Station. The massacre was done there, on 13th April 1919 by the British Army.Wagah Border: Wagah Border, one of the favorite places for tourism. Wagah Border is the border between India and Pakistan. A large number of people get accumulated every day to see the Beating Retreat ceremony and Change of Guard.Durgiana Temple: Durgiana Temple, is a Hindu Temple located at the distance of around one and a half kilometer from the Railway Station. The temple, dedicated to Goddess Durga, was built by Harsai Mal Kapoor in 1908.Tarn Taran: Gurudwara Tarn Tarn Sahib is a Sikh pilgrimage site is around 22 km from the Golden Temple. Fifth Sikh Guru Arjan Dev Ji constructed this Gurudwara.Saada Pind: Sadda Pind, Punjabi Culture Living Village Museum is located around 8 KM from Golden Temple.  It is a great achievement of Punjab Government to make people connected with their authentic culture, flavors and colors of Punjab in one place. The youth can reconnect with their roots and the elder people can remember their happier times.Harike Wetland: Harike Wetland, the largest wetland in northern India, is also known as Hari Ke Pattan which spreads across Amritsar, Ferozepur, and Kapurthala. This wetland is the shelter of several species of fishes, snakes, amphibians, and turtles. It is situated in Tarn Taran district Punjab.